Discover information sources Zuyd (DiZ)
LibGuides by discipline
Home Access to DiZ and e-sources with EZproxy
When working at home (or any other internet connection outside the Zuyd network) Zuyd Library is using the proxy server EZproxy to give Zuyd students and staff access to digital content for which the library has a licence and that can only be reached through an Zuyd IP-address.
For clarity, when you are on the Zuyd campus, you don't have to use EZproxy.
---
Home Access to DiZ
For full access to DiZ we advise Zuyd students and staff to use the home access link below the search box: select 'DiZ Home Access | Advanced Search'.

So at home:
Click on: 'DiZ Home Access | Advanced Search'.
The SURFconext log in screen will appear.
Enter your Zuyd ID and password.
Now the DiZ Advanced Search screen (below) will open.

You now have access to all DiZ features and full text resources.
---
Home Access to e-sources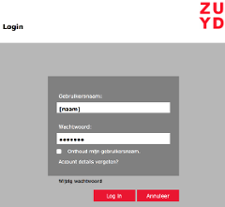 Individual e-sources are also available at home with EZproxy.
Use the home access links in our LibGuides or in the Databases A-Z overview. You can recognize these links by the

icon and they start with: http://zuyd.idm.oclc.org/login?...
Clicking on such a link will open the SURFconext log in screen, next fill in your Zuyd ID and password. Then you have home access to the e-source.
Within one session, you also have access to all other e-resources.