Discover information sources Zuyd (DiZ)
LibGuides by discipline
Maastricht University Library - Access with 'visitor card' only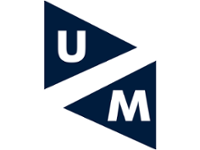 For Zuyd students and employees access to the Maastricht University Library is only possible on appointment and with a visitor card.
This 'visitor card' will cost €10,- and is valid for 1 day.
There is a limited amount of visitor cards a day available.
Please note: books are for reference only and cannot be borrowed.
More information on the 'visitor card' and the options can be found on the website below. Scroll to the option 'Other visitors' > 'Library visitor card',
Please contact the Maastricht University Library online helpdesk, with any questions about the University Maastricht access policy.